Welcome to umawa restaurant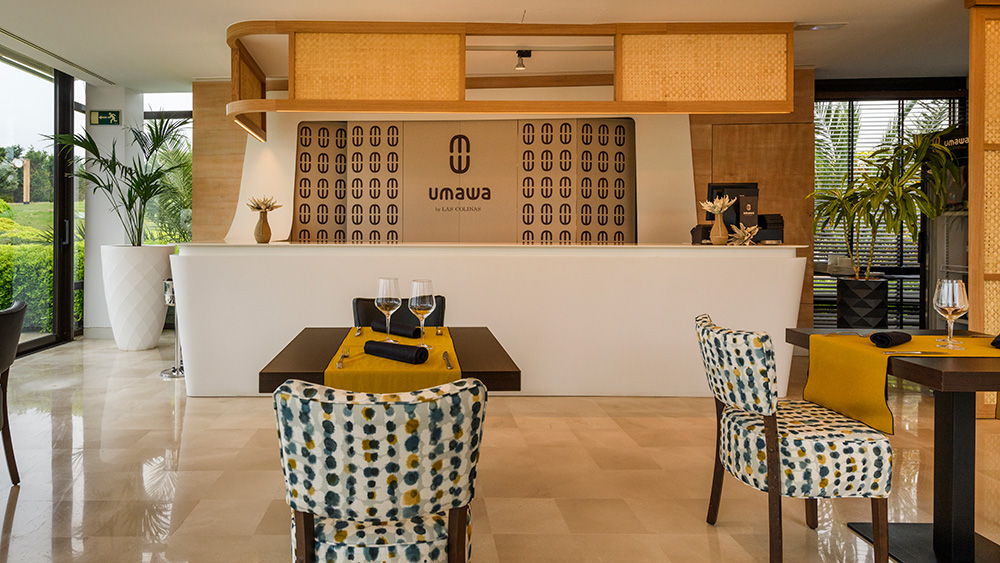 Under the guidance of our chef Alfonso Lillo, umawa presents a menu that invites you on a sensory "journey", with a creative cuisine that fuses Nikkei gastronomy with our most Mediterranean produce.
You can start this journey with dishes such as our "raw salmon salad". In the first stop of the trip, you can't miss the "White Tiradito". For your second stop, we suggest you try the "Suckling pig and prawn Dim Sum" or the " 65ºC Salmon". The journey ends with desserts such as " tea millefeuille " or "Citrus fruits from our farm".
EMBARK ON A JOURNEY TO AWAKEN YOUR SENSES